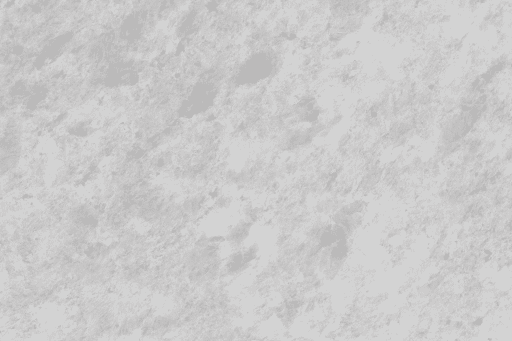 Hello world!
Welcome to WordPress. This is your first post. Edit or delete it, then start blogging!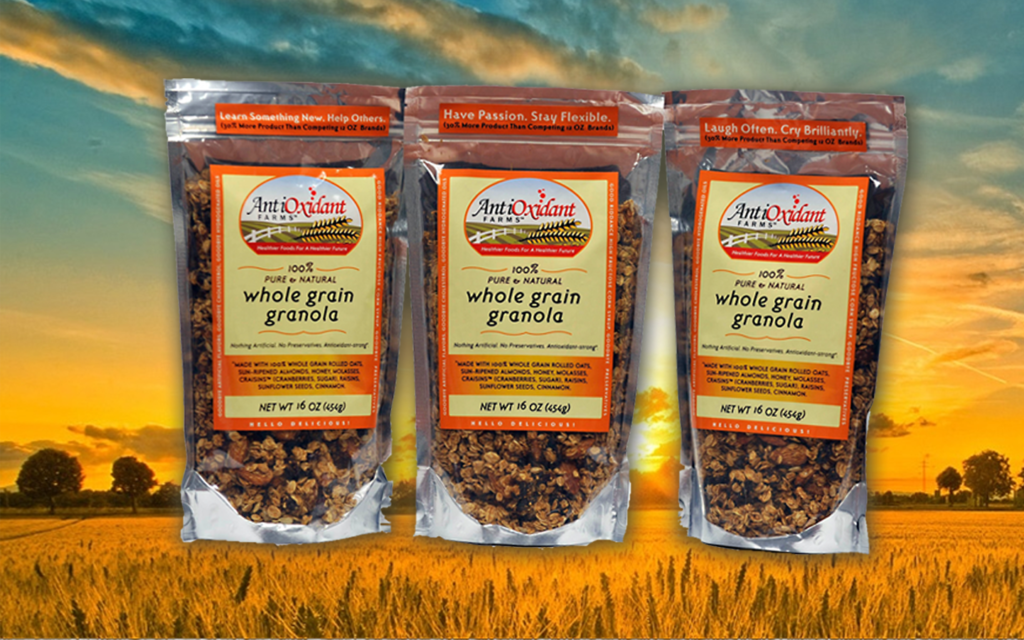 Healthier Foods For A Healthier Future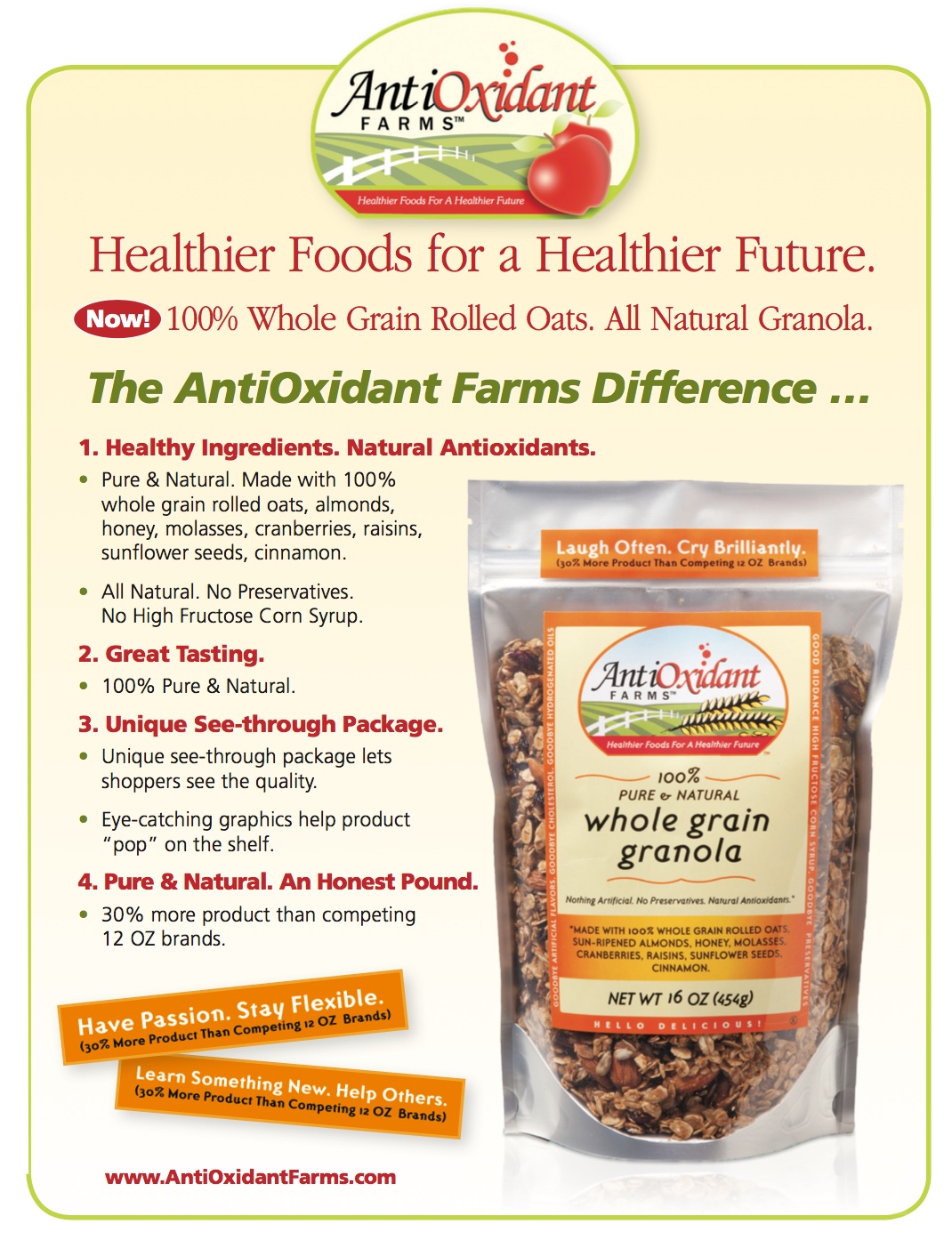 Nothing Artificial. No Preservatives. Antioxidant-Strong.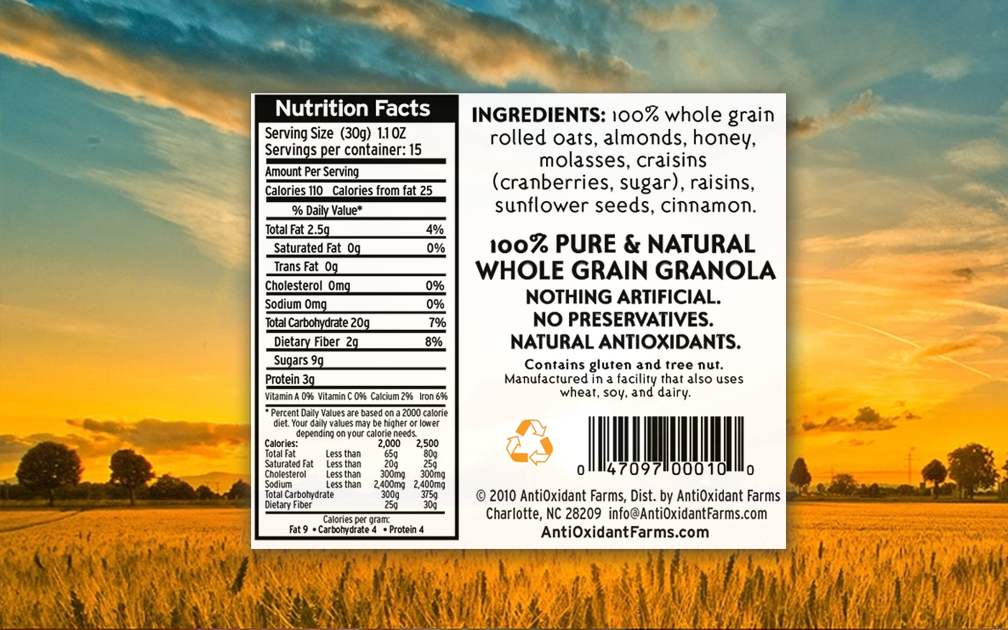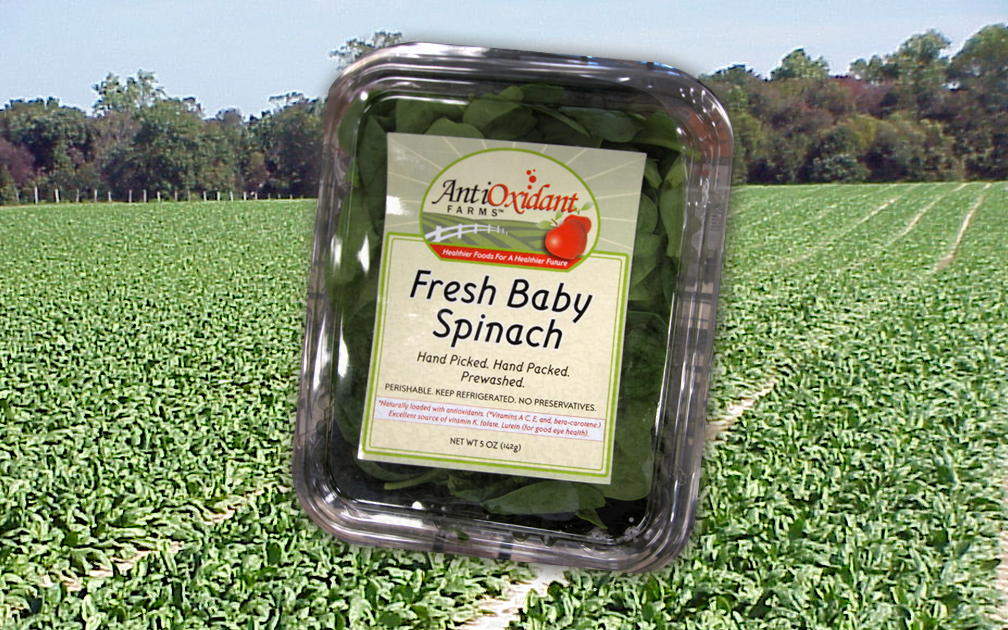 Vitamin Orange and Vitamin Blue Bars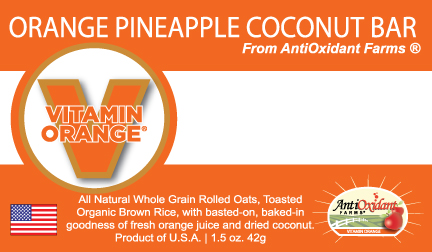 AntiOxidant Farms–Vitamin Orange® Bar. (Orange & Coconut) A blend of Orange, Pineapple and Coconut, these Nutrition Bars combine the flavors of orange and pineapple nicely balanced with gluten-free crispy brown rice and just a hint of coconut. Made with orange juice concentrate, dried pineapple, coconut, Georgia pecans. All Natural. Organic, Gluten Free. (1.5 OZ 42g)
AntiOxidant Farms – Vitamin Blue® Bar. (Blueberries & Pecans) These Blueberry Pecan Bars are crisp and chewy and bursting with natural blueberry goodness from 100% organic blueberries. Loaded with crunchy pecans baked into a toasted rice bar. A healthy and delicious treat! All-Natural. Organic. Gluten Free. (1.5 OZ 42g)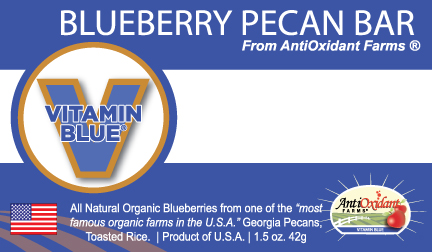 Nutrition Facts  Serv. Size:  Approx. 1.5 OZ/42g 1 bar. Amount Per Serving: Calories 140, Fat Cal. 45, Total Fat 5g (8%DV), Sat. Fat 2g (10%DV) Trans Fat 0g, Cholesterol. 5mg (2%DV), Sodium 120mg (5%DV) Total Carb. 24g (8%DV), Fiber 1g (4%DV), Sugars 12g, Protein 2g Vitamin A (2%DV), Vitamin C (10%DV), Calcium (2%DV), Iron (2%DV), Percent Daily Values (DV) are based on a 2,000 calorie diet.
---
Shop the Antioxidant Farms store